On the first night of May 2011, two Black Hawk helicopters took off from Afghanistan on a top-secret mission to kill or capture Osama bin Laden. The Black Hawks, which had been modified to disguise their heat signatures and mask them from radar, were bound for Abbottabad, Pakistan, where bin Laden was suspected of hiding. The crew included 23 members of the Navy's elite SEAL Team Six, members of the Army's select Night Stalkers regiment, and a dog named Cairo.
It was a dark, moonless evening—"low loom," in military parlance. Cairo, a seventy-pound Belgian Malinois, sat on the floor of the second chopper, huddled among eleven SEALs and an interpreter.
He likely wore a lightweight tactical vest made with dual Kevlar panels, which were designed to withstand everything from knife attacks to shrapnel, and an infrared camera that could transmit images back to his handler. All told, he probably carried more than $20,000 worth of gear.
His skills and intelligence, however, were what made him indispensable to the mission. Cairo was trained to fill any number of roles. The first would be to stand guard outside the compound, alerting the soldiers to anyone who approached. If a crowd gathered, he could help keep the locals at bay. Inside the compound walls, Cairo could sniff out bombs or booby traps; he could even help locate bin Laden, in the event he was hiding in a spider hole or some other secret area. If someone in the house tried to escape, Cairo could chase him down, utilizing his speed (twice that of a human's) and strength (a bite pressure of seven hundred pounds per square inch). In the most extreme scenario, he might even be used to take down bin Laden, attacking without hesitation on a simple command: "Get 'im!"
According to the mission, Cairo's helicopter was supposed to hover over one corner of the compound as a few SEALs rappelled to the ground, with Cairo strapped to his handler's chest. But things in the military seldom go according to plan. The first chopper spun out of control and had to ditch, so the second chopper's pilot landed in a field across the street. Cairo and four of the SEALs quickly set up a perimeter, and the rest of the team stormed the compound. Thirty-eight minutes later, bin Laden was dead, and Cairo and the SEALs were on their way back home.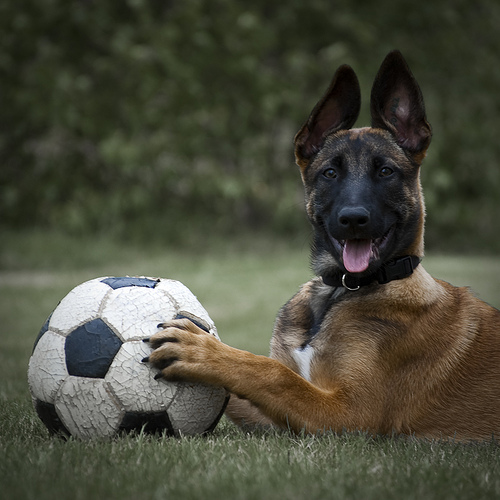 (Reprinted with permission from the November 2011 issue of Texas Monthly.)
Click here to subscribe and receive my weekly blog posts directly to your email. You don't want to miss a thing!