Video
 Marine Corps dog handlers take down criminals with K-9′s
(added 7/22/13)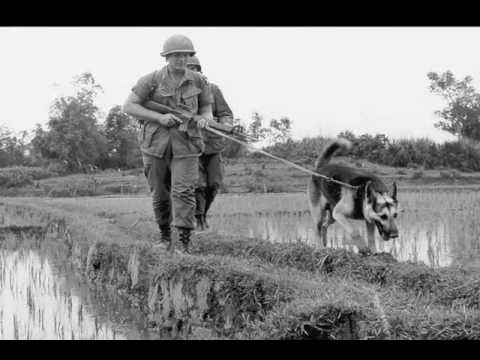 Answers the questions: What does a military working dog handler do? What do dog handlers do in Iraq? What is the purpose of military working dogs? Shots include dogs attacking Marines in bite suits, dog pulling a Marine out of a car window,
K9 First Aid.
(added 10/22/12)
First aid training for military working dog handlers so they are prepared to care for their dog if they're injured while on deployment. Soundbites include SSgt Travis Lausier – Veterinary Technician and SrA Kyle Rademacher – Military Working Dog Handler. Produced by Seaman Lisa Reese
Why Being a K9 Handler is so Important.
(added 9/20/12)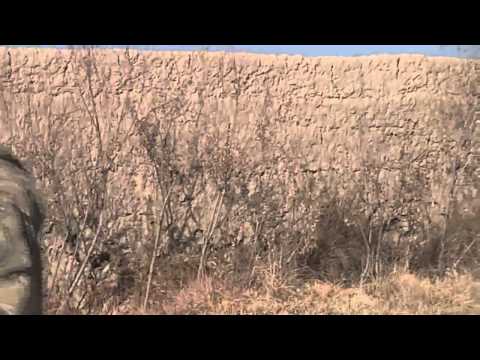 This edition features a story about Staff Sergeant David Macdonald, a military dog handler originally from Mobile, Alabama, tells us about the importance of his job. (Produced by Marine Cpl. Liz Cisneros, Kandahar Province, Afghanistan.)
Service Dogs!
(added 8/23/12)

Traumatic brain injury and post-traumatic stress disorder are two medical conditions that are difficult to diagnose and treat. Army Sergeant Peter Holzer tells us about some unique dogs that are giving Soldiers with TBI and PTSD, a second chance at recovery
Cheers to our Veterinarian Corps!
(added 8/9/12)

Military Working Dogs in Kandahar, Afghanistan work in the same conditions as their human counterparts, in order for them to continue fighting and keeping troops safe they need extra care to keep them mission ready, that is a primary mission for one medical unit. Soundbite includes MAJ. Bryan Hux – Veterinarian, 438th Medical DET and SGT. Joshua Knight – Military Dog Handler. Produced by SGT. Susan Noga. Hosted by SGT. Jacob Connor.
3-Legged War Heroe Lucca!
(added 7/15/12)

Lucca, an 8-year-old Belgian Malinois military  working dog, plays at Camp Pendleton, Calif., July 2. Lucca deployed twice to Iraq and once to Afghanistan  where she was injured by an improvised explosive device. The injury led to the  amputation of her left front leg and retirement from military service.  Rodriguez, military dog handler with 1st Law Enforcement Battalion, I Marine  Expeditionary Force, is scheduled to escort the veteran K-9 from the base to  Finland where she will reside with Gunnery Sgt. Christopher Willingham, Lucca's original trainer.  During a turnover at O-Hare  International Airport in Chicago, Ill., Lucca  will be honored during a ceremony by American Airlines, which will provide  transportation to Rodriguez and Lucca through its  partnership with Air Compassion for Veterans. ACV is an organization that  provides medically related air transport services to service members, veterans  and their families. Also available in high definition.
Tactical Explosive Detector Dog Coba.

A four-legged friend recently joined Soldiers of the 4th Stryker Brigade, 2nd Infantry Division during a training exercise at the National Training Center in Fort Irwin, Calif. Tactical Explosive Detection Dogs are being used in the training the Soldiers receive prior to their deployment later this fall. Soundbites include David Sheffer – Trainer, Vohne Liche Kennels. Produced by Sgt. Kyle Burns.
Working Dog Diego in Afghanistan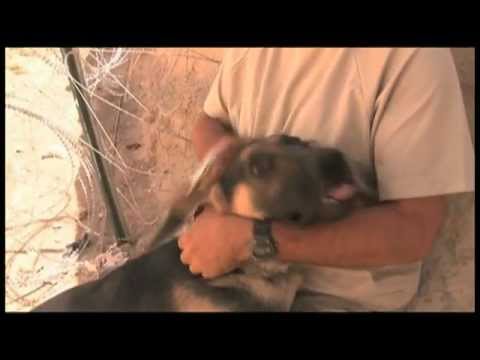 Sniffer dog Diego and his handler Bob work with ISAF troops in Kandahar keeping the area safe from improvised explosive devices. Produced by Josh Fortune. Afghanistan
Military Working Dog Memorial Service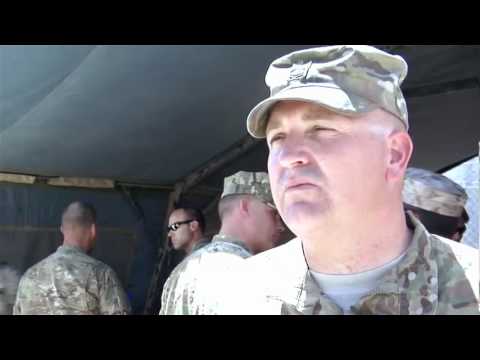 The loss of a service member is already tough enough……….but when it comes to the one closest to you…your friend…your partner…. the one you depend on…that loss is unspeakable. Includes sound bites from Lt. Col. David del Favero, USFOR-A J-3 and Sgt. 1st Class David Cochran, USFOR-A K-9.